🤓 A Different Type of Dating 🥰
Lobo Library #13 - 4/7/20 - a 3 min 51 second read ahead...
🗞TL;DR: My Start-Update, the Funeral Industry, the best lesson on Economics, and WFH tips.
Happy Tuesday Fam!
I had to double-check that it was actually Tuesday…the days are starting to blur together. There are no longer any days of the week, weekends, etc…there's only yesterday, today, and tomorrow.
Things are starting to look and feel different. When I'm watching a show or movie, I cringe a bit when I see characters shake hands or get within 6 ft of one another.
(Side note - Chernobyl on HBO is short and awesome, 9.4 IMDB)
---
🚀 Start-Update
The last couple of weeks have been extremely busy. I've been making progress on Prepay.today, a tool to help service professionals struggling through this crisis because they are unable to work (think house cleaners, personal trainers, babysitters, dog walkers, etc.). Check it out to refer service professionals you work with and provide any feedback you have!
I've also been heavily focusing on my primary goal of finding a co-founder. Thanks to Antler, On Deck, friends, and the interwebz, I've been meeting lots of folks and looking for that special someone. It kind of feels like dating…in order of importance, I'm looking to meet someone who 1) is available and who has a similar level of commitment, 2) is interested in similar things, 3) has complementary skills, 4) is technical (the cherry on top).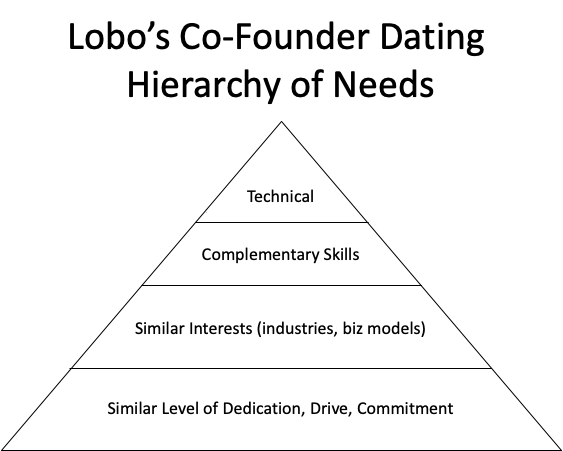 Unlike my usual strategy (not successful) of finding an idea and then looking for someone to help me build it, I've been trying to optimize for finding the right person first.
To do this, I am meeting lots of folks to see who I vibe with, planning out a project we could work on together (with limited time/scope), and then seeing how we feel after that (good experience = continue working together, bad experience = part ways, no harm done).
I'm still early in this process, so if you know of any all-stars out there who are looking to partner up, please introduce us!
---
☠️ Death in the USA
One project I'm working on with a potential co-founder is doing research on the funeral services/death market (yes, by definition, a morbid topic…). A close friend's parent passed away recently, and it made me think about how horrendous the process is for the family. Having to handle the logistics/coordinating arrangements on top of the emotional loss must be overwhelming. So I started to look into the industry; here are some key takeaways:
Funerals are a $21B industry in the US (2.4M funerals/year)

Avg funeral cost is $10,000-12,000, and it turns out lots of people in this country can't afford that (29%+ of households have <$1k in savings)

Funeral Homes and their directors can be unregulated/unqualified, and charge inflated prices. Two different funeral homes in the same city can offer the same services and their prices can vary by 150% (general lack of price transparency)

Interesting companies in the space
If you know anything about this industry (personal experience or research) and think the process/logistics/pricing/etc. of funerals suck, do reach out and tell me more.
---
⚙️How the Economic Machine Works
Want to understand how the economy works and have a better idea of when things are going to get better?
Watch this video by Ray Dalio (legendary founder of Bridgewater, one of the top hedge funds in the world). As an economics major who finds macroeconomics annoying and effing hard to understand, I can say that this is the best/most easily digestible material I've come across. It is 30 minutes long, so I recommend kicking back on the couch with some popcorn. It's totally worth it.
---
🏠WFH Stuggles?
I know many of you are working from home (WFH) for the first time. If you're having some trouble coping or being productive, let me know! I've been doing it for a few years and would be happy to recommend a few tips/resources to help brighten your day.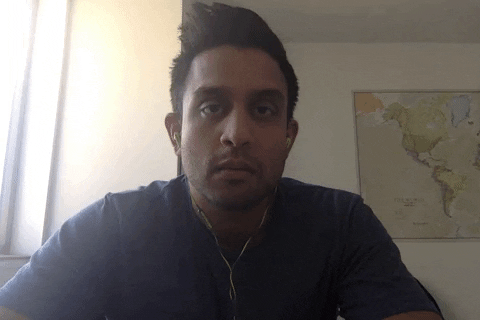 I can teach you how to make a Zoom virtual background like this one - if you want to make it look like you're paying attention. You can use it on those long conference calls where folks are just talking in circles…you know…those meetings which should have probably just been an email…
---
🏁Wow - you made it to the bottom. I hope you enjoyed it. Reach out with feedback or to just say hi!🏁

I love you,

Lobo