🌎Life Beyond Kobe🏀
Lobo Library #6 - 1/27/20 - a 2 min 31 second read ahead...
🗞TL;DR: What do Celebrations, Kobe, Networks, Women, and Parasites have in common? They're all in this newsletter!
Happy Monday folks! It's been a couple of weeks since I last checked in. This past week has been particularly challenging with some interpersonal conflicts related to work. Luckily it hasn't got me too down, thanks to some amazing friends out there and more surprisingly, a renewed self-confidence in my abilities.
Enough of that for now, this week is for celebrations. I was fortunate enough to share some precious moments with a few friends and loved ones. I believe that as you get older, you experience the feeling of "being proud of others" more often than when you are younger and thinking more about yourself. Here are a couple of moments that hit me right in the feels: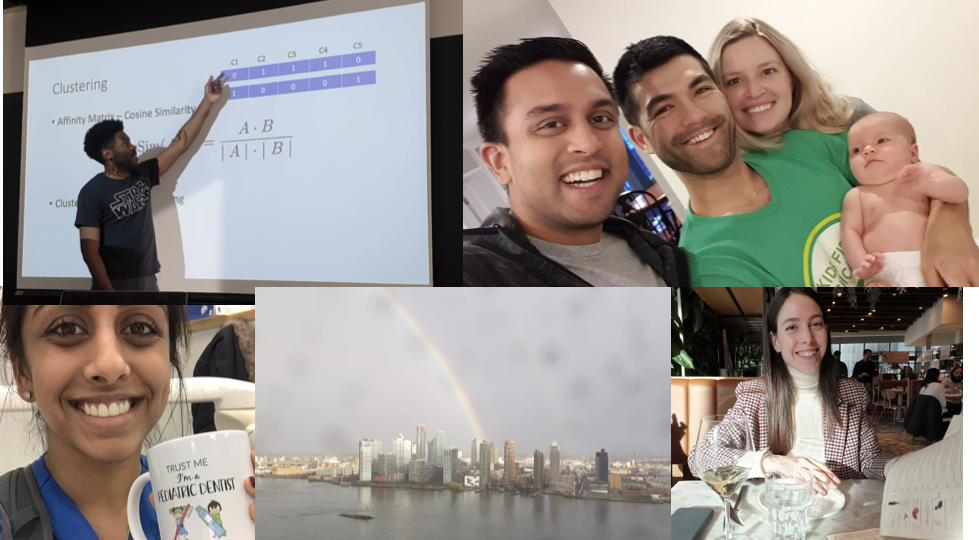 Pictured: Dr. Star Wars passing his Applied Physics thesis defense in style, a beautiful Lauder baby and resilient parents, a Mckinsey firm job offer, a Yalie pediatric dentist, and arguably the most important - a double rainbow seen from my window.
---
🏀 A Complicated Kobe & Human Nature
As you probably know by know, Kobe Bryant died yesterday in a tragic helicopter accident. This made me sad for a few reasons. Partially because this incredibly talented former athlete and his young daughter were killed. Moreso because I was alerted of this news immediately and from every medium (internet, friends, family, and from people that don't even care about basketball).

I can't remember the last time my phone was blowing up like this because of any news, much less the death of an athlete. To me, this was a gentle reminder of human nature and what people care about (this is why important global issues are so darn hard to solve). As an added kicker, Kobe has a pretty notorious/controversial past. I had forgotten that, and conveniently so did many writers who published the articles written yesterday.
I'm not trying to sully a dead man's legacy or be controversial. I just think we humans are strange creatures and care about strange things.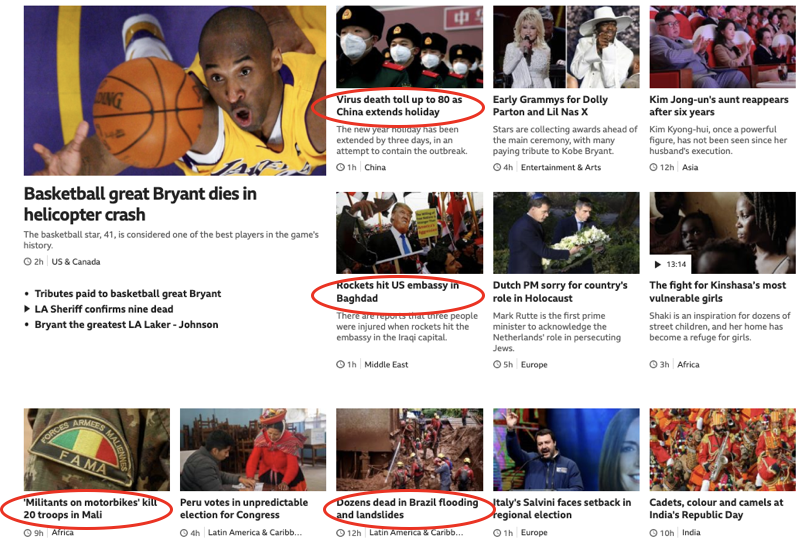 Here's the front page of BBC World News which illustrates the point of what I'm trying to get across.
🌐 The Understated Effect of Networks on Your Life
James Currier, a VC from the fund NFX, wrote an amazing piece on how important networks are in your life. Some networks are pre-determined, and others you opt into. Either way you look at it, they have an incredible and outsized effect on your life:
What family you're born into

High School network

College network

First job

Marriage / Choosing a life partner

Where you live

Reassessments
HIGHLY RECOMMEND 👍
👩‍🏫 Why Women Leave STEM Fields (and other professions too…)
Karen Morenz, a 25 y/o Physical Chemistry PhD candidate, wrote up a great data-driven Alternative Argument for Why Women Leave STEM. She argues that sexism isn't the main reason (and while it still exists, we've made great strides to close this gap). Rather, she proposes that it's the lack of support structures to enable proper family-planning.
🦟 Parasite
I finally managed to get around to watching the enthralling Korean comedy/tragedy/thriller Parasite. "Fake it 'til you make it" is the name of the game.
HIGHLY RECOMMEND 👍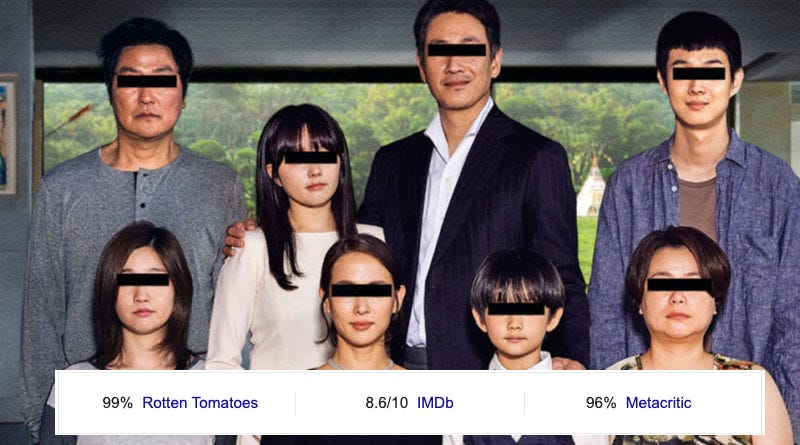 ---
🏁Wow - you made it to the bottom. I hope you enjoyed. Reach out with feedback or just to say hi!🏁

I love you,

Lobo

Ways I'd love to help you: bit.ly/pushpull-lobo