🐟Golden fish or socks?🧦
Lobo Library #1 - 12/2/19 - a 3 min 39 second read ahead...
🗞TL;DR: Keeping this one short and sweet: I can breathe underwater, I'm reading High Output Management, I'm learning Human-Centered Design, and I'm piloting a new age business card.
Before we get started - I'm going to start publishing this newsletter on Substack so click here to keep getting updates!
---
Happy Monday! I hope you are finally able to tighten your belts post-Thanksgiving-meal. I just got back from two great weeks of filled with plenty of dancing, celebrating, under-water exploring, quality time with friends, and jet lag (fun fact - this term dates back to ~1965 when it was described as "not unakin to a hangover").
One of my favorite teachers, JS for short, gave me a lesson that I think about from time to time. I took his class during my Lauder immersion in Colombia. He said that when writing or presenting, make sure you give the audience something valuable and don't waste their time or attention. He conveyed this through in a personal anecdote in Spanish, which I don't fully remember, but what I do remember is the ending - always ask yourself if you are providing un pescado de oro (golden fish) o calcitines (socks). Thus, since I don't have much in the way of updates, I'm going to keep this issue short to avoid wasting your time.
---
🏃🏽‍♂️What I'm doing: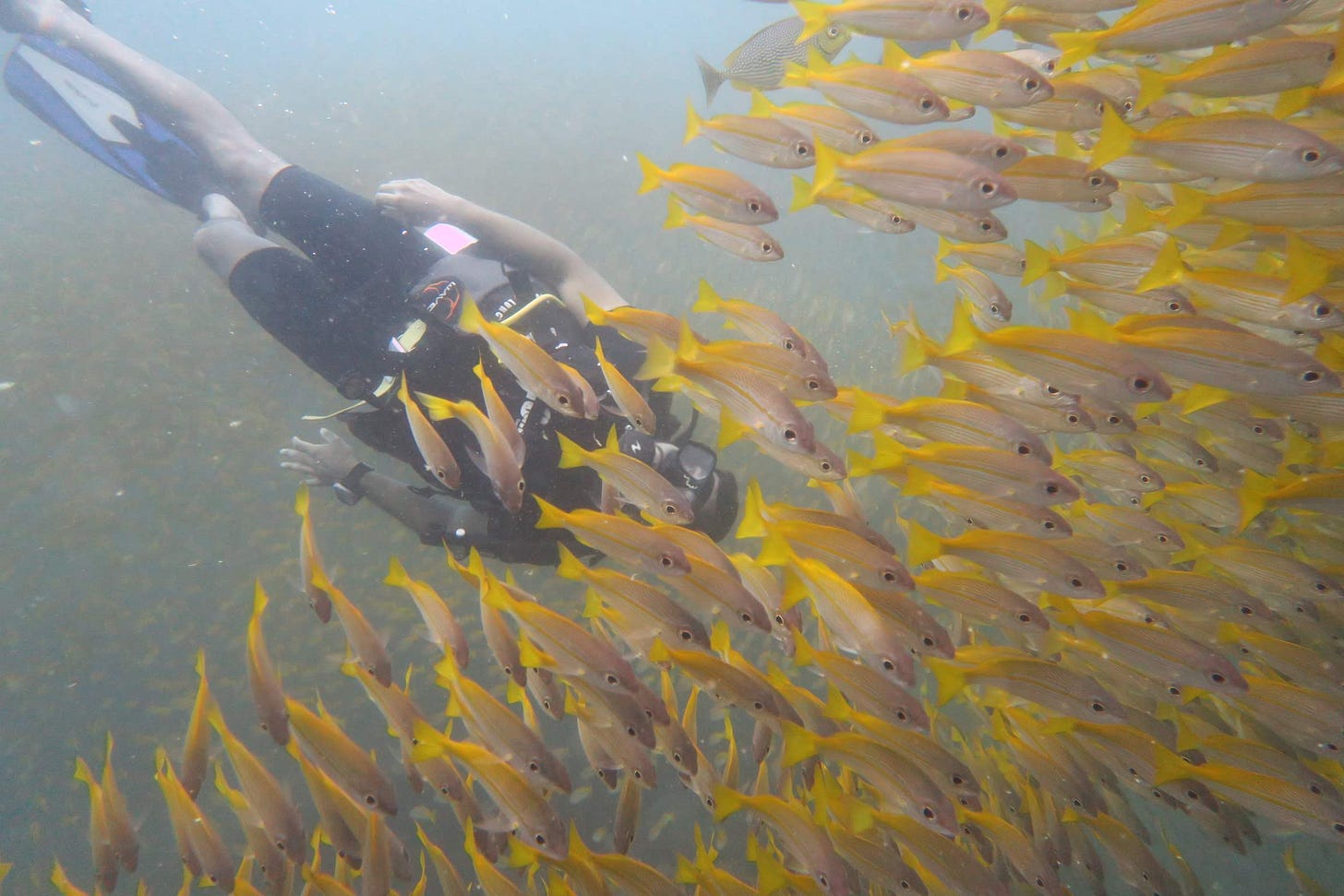 🤓What I'm consuming:
🛠Device/App/Tool I'm trying:
🎰Random:
---
🏁Wow - you made it to the bottom. Hope you enjoyed. Any feedback you have is helpful!🏁

Love,
Lobo

Ways I'd love to help you: bit.ly/pushpull-lobo