🤔How Will You Measure Your Life?📏
Lobo Library #7 - 2/3/20 - a 4 min 27 second read ahead...
🗞TL;DR: This week we dive into Dry February, Website Building, Space, Happiness, Philosophy, and 1917.
Good morning fam! I hope you are setting off to a new week/month rejuvenated and excited. Like many of you, I just finished 30 days of "Dry January," and I feel great. I don't remember the last time I've gone this long without alcohol, and while I have previously been very skeptical of people claiming they have "more clarity"/experience other benefits from abstaining, I now understand where they are coming from.
I do recommend trying an "alcohol fast," just to see how you feel. As someone who loves whiskey and mezcal, this was a hard thing to do at first. Most activities in life are paired with alcohol, especially those important times with friends and family. That makes abstaining very challenging and full of peer/social pressure. Over time, it gets easier and the external pressure lessens.
I'm not sure if I'm going to be someone who doesn't drink, but after experiencing how good I feel when I'm not drinking regularly, I must consider that possibility. At the very least, I hope that the "bar" for when I choose to drink has been raised substantially.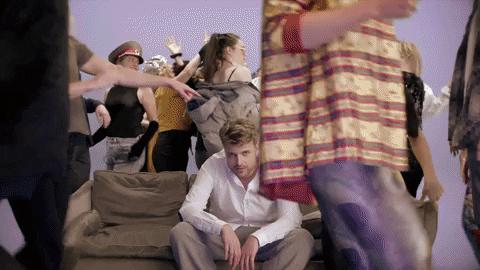 When you are sober at a party.
---
⌨️ I Made A Thing!
I've finally got a personal webpage (with a custom domain name) up and running using some 'no-code' tools: davidlobo.me. Let me know what you think!
It was ridiculously easy to do, and you can build one too (I bet you could do it in <10 mins):
Set up a Notion account

Create a new page (just like a Word doc) and add content you would want to share

Follow these instructions for getting it on the web with a custom domain
If you need some help with this let me know!
✨ You are
Insignificant
, but that's okay…
Check this out: a high-quality image of a small section of space where you can just keep. on. zooming. in. Fucking Space 🤯…
I love looking up into the night sky. Space beyond our Earth is so vastly incomprehensible. Our lives, our problems, our day-to-day is so important, yet when you zoom out….wayyyyy out…how important is it?
"We find that we live on an insignificant planet of a humdrum star lost in a galaxy tucked away in some forgotten corner of a universe in which there are far more galaxies than people. -Carl Sagan
😊 Can you be Happier? Yup.
This is a fun infographic on the Science of Happiness. It includes some data-driven insights into:
What happiness is (and isn't)

Benefits of happiness

Techniques to improve your happiness right now (and things that will kill your happiness over time)

Also relevant: How will you measure your life? (TED Talk) Last week, the famous Harvard Business School professor, Clay Christensen, died from complications related to leukemia. I read Christensen's book (same name as the TED Talk) years ago and it left a lasting impression. HIGHLY RECOMMEND👍

Takeaway: Most of us frequently make short-sighted decisions that seem like they will improve our overall happiness (and many times they do, but only in the short-term). However, these short-term investments come at the expense of investments that create longer-term returns. Thus, think long-term and prioritize your short-term goals/decisions accordingly.

👨‍🏫 The Angel Philosopher👼
When most people think of philosophy, the first thing that comes to mind is Plato, Socrates, Marcus Aurelius, and Aristotle. In modern-day, we have self-help gurus (Tim Ferris, James Clear), motivational speakers (Tony Robins, Marie Kondo), and brands (Farnam Street) that serve similar functions of providing guidance to help us in our thinking and day-to-day lives.
One of my favorite modern-day philosophers out there is Naval Ravikant (AngelList founder). I strongly resonate with his line of thinking and world-view. Check out a couple of his short clips (<5 mins) here on Youtube (start with the first one and jump around to the topics that interest you) or on Spotify.
"All the benefits in life come from compound interest — money, relationships, habits — anything of importance." -Naval Ravikant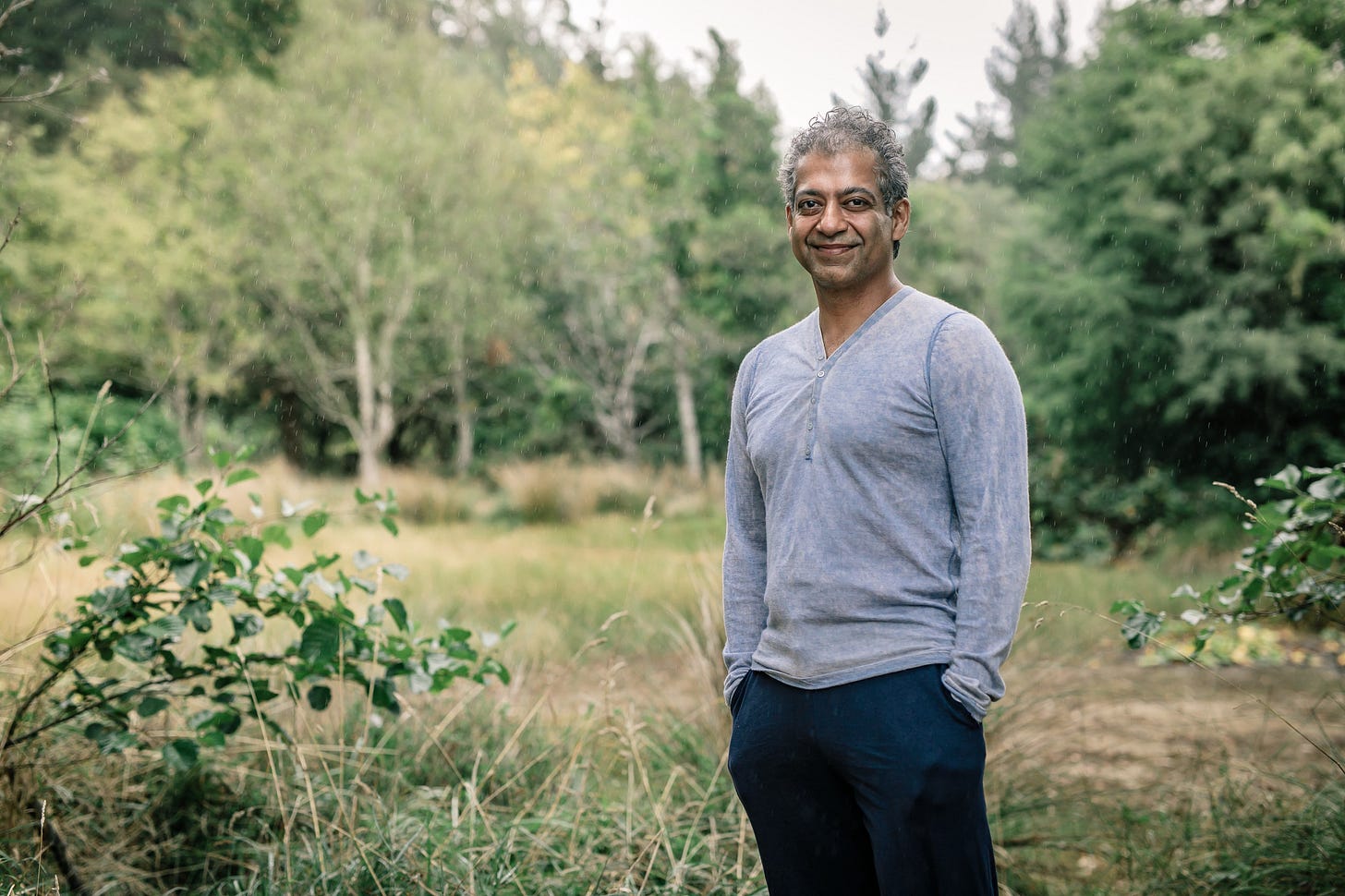 👨‍🎨 Art of War
This week, I went to see 1917 (IMDB 8.5, Rotten Tomatoes 89%), the movie that is getting nominated for everything under the sun. To be honest, I care much for war-themed movies (the one that stands out: The Hurt Locker, which won the Oscar for Best Picture, I thought was boring as hell).
1917 felt very different, in a way, a work of art. It makes you feel like you are there with the characters, as you experience the movie in real-time (it's edited in what looks like one beautiful, continuous shot). To be honest, the whole thing reminded me of a video game 'cut-scene.' HIGHLY RECOMMEND👍
While war movies aren't my thing, they do remind me of how war (however barbaric and unnecessary) is a seemingly inseparable part of human society. It's something that is easy to forget while living a privileged life in an overly-armed country, thousands of miles away from the nearest conflict. We are living in the safest-time period in human existence on average, but that doesn't mean it's the same everywhere.
The future is already here — it's just not very evenly distributed. -William Gibson, award-winning sci-fi author.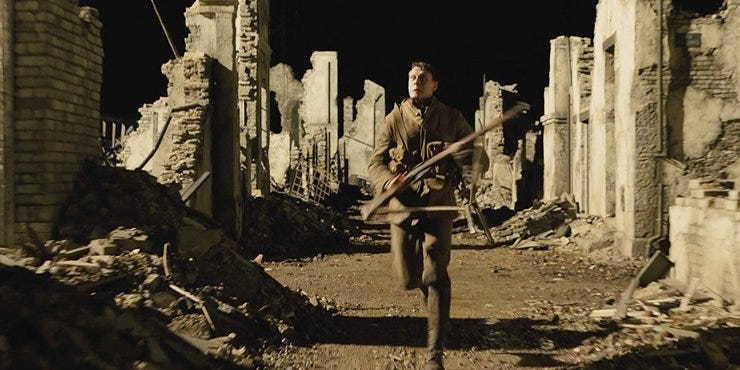 📸 Photo of the Week
I met a colleague for coffee at Blue Bottle coffee under Rockafeller Center (it turns out there's a whole lot going on underground connecting the different buildings in the plaza). When I finally got outside, I snagged this photo.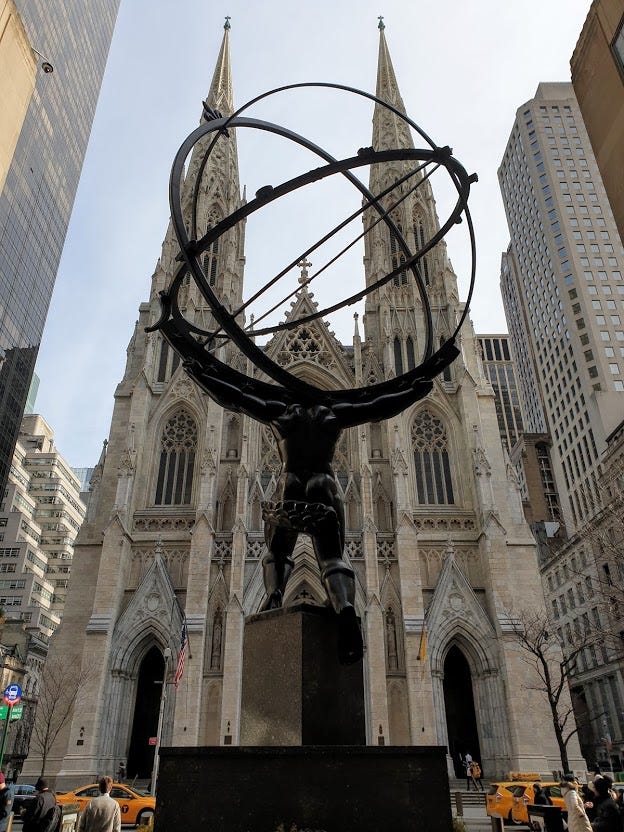 ---
🏁Wow - you made it to the bottom. I hope you enjoyed it; it took me 3 hrs to write. Reach out with feedback or to just say hi!🏁

I love you,

Lobo

Ways I'd love to help you: davidlobo.me