🦴Some like it Ruff 🐶
Lobo Library #16 - 7/13/20 - a 5 min 2 second read ahead...
Written with ❤️ from NYC.

🗞TL;DR: Updates, launches, and more exciting news (puppies?!).


Howdy folks and happy Monday!
Time has flown by since our last update in mid-May. I've been plugging away between Manhattan and Long Island through the muggy summer heat.

A quick question for you: 1) what do you find interesting about this newsletter AND 2) is there anything you want to hear/learn more about? Let me know!

I have some exciting news to share! No. It's not about anything I've been working on, unfortunately 😅. My girlfriend and I are making some big moves and getting a dog (a Whoodle named Artemis). See her picture at the end of the newsletter.
Anyway, we have a lot to catch up on, so let's jump into it.
---
🚀 Start-Update
What I did:
🖨 Launched PrintMyReturnLabel.com, the easiest way to print shipping/return labels if you don't own a printer. Since we launched, we've had half a dozen orders and got some good publicity on Twitter. It's not a main focus but rather something that will be running in the background.

📚 Committed to learning Bubble. After months of stitching together products using a variety nocode tools, I've decided it's time to level up with Bubble. Bubble is a visual development tool that allows you to build fully functional web apps with a frontend (what you see), backend (the database with your information), and workflows (instructions to make the frontend and backend work together).

Bubble is a one-of-a-kind tool with a steep learning curve, but it can enable you to do incredible things (at least I hope so!). Get started using this course. Bubble might be too intimidating for you (it was for me - took me 6 months to commit…). I think the best way to learn about nocode is by building things as fast as possible and learning a new tool only when you hit a wall. Here is my recommendation for a learning path (in order): Carrd, Typeform, Zapier, Airtable, Webflow, and if needed, Bubble.

🧭 Switched my notetaking/general knowledge-base app from Notion to Roam Research. Roam is one of the most interesting and unique pieces of software I've ever used. Roam allows you to use bi-directional 'tags' or hyperlinks to connect any piece of content to another. With this more flexible linkage, your thoughts and ideas don't need to be separated using hierarchical-based structure/folders but rather can operate more like Wikipedia. (I'm aware this might be very hard to understand, so check out one of these videos to learn more about Roam: 1, 2, 3). HIGHLY RECOMMEND 👍

👥 Completed ~3 months of weekly meetings with amazing founders (quasi-Mastermind group). Every weekend, I get together on a Zoom with the same small group of folks to talk about our goals, priorities, and whatever else is on our minds. It's been a really special and rewarding experience to go through this together. HIGHLY RECOMMEND 👍
What I'm working on:
🤓 OperatorMVP:
Problem: MBA programs and other entrepreneurship courses/offerings don't provide tactical skills to launch a startup. Despite being extremely involved with the entrepreneurship/startup/tech resources at Wharton, I saw this issue first-hand. There was a lot of theory but not any guidance on what to actually do.

Last month, I launched a cohort-based course to teach non-technical business folks (targeted mainly at MBAs) how to launch a startup and leverage nocode tools to do so. After interviewing a dozen candidates and selecting the initial group, we successfully launched and are halfway through the programming. If all goes well I think I'll expand this to other areas to help uplevel

👐 Glinda:
Problem: Parents of kids with special needs can be overwhelmed by the challenge of understanding their child's issues, addressing them, and getting the right resources through their school. Schools can be adversarial getting kids the help they need (and are entitled to under law) because schools have to foot the bill. Getting personalized advice can also be daunting from a financial perspective too; special needs lawyers and parent advocates are expensive (200+/hr).

This month, I teamed up with another founder who is an expert in the special needs arena (kids with special needs + wrote a book on the subject + battle scars from personal experience) to do more research on this problem area. We've interviewed two dozen experts and parents and will be piloting a solution called Glinda.
Glinda is the 'Talkspace for Parents of Kids with Special Needs.' It's a text/voice message-based advisory service that is affordable, convenient, and personalized for parents.

🔀 Cofounder Dating: Remix! After Antler made some disappointing changes to their program structure, I decided to focus my founder search through the On Deck Fellowship (a founder program/community that I joined in Q3/Q4 of 2019). Over the last 4 weeks I've had over 50 one-on-ones with incredible founders from around the globe.
Plug for On Deck: On Deck has been the most impactful driver in my founder journey thus far. It's like an MBA (badass community/network) without the classes and with a 100% focus on startups (also investing and big tech). If you are interested in joining or have any questions about it, let me know! HIGHLY RECOMMEND 👍

What I need help with:
🤓 OperatorMVP: Do you know anyone who is interested in starting a business? Are they someone who doesn't code or doesn't know where to start? Tell them to check out OperatorMVP.com to learn more about the program or joining our next cohort. Email me with any questions!

👐 Glinda: Do you know any parent who has a young kid with special needs (or one that is going through an IEP process with their school)? Do you know any specialists/experts in the special needs space? I'm trying to get some advice (not sell anything). I'd love an introduction!

🔀 Cofounder Dating: I'm still on the co-founder hunt. Do you know someone who is 1) working on founding something full-time AND 2) happens to be an all-star? I'd love an introduction!
---
Meet Artemis: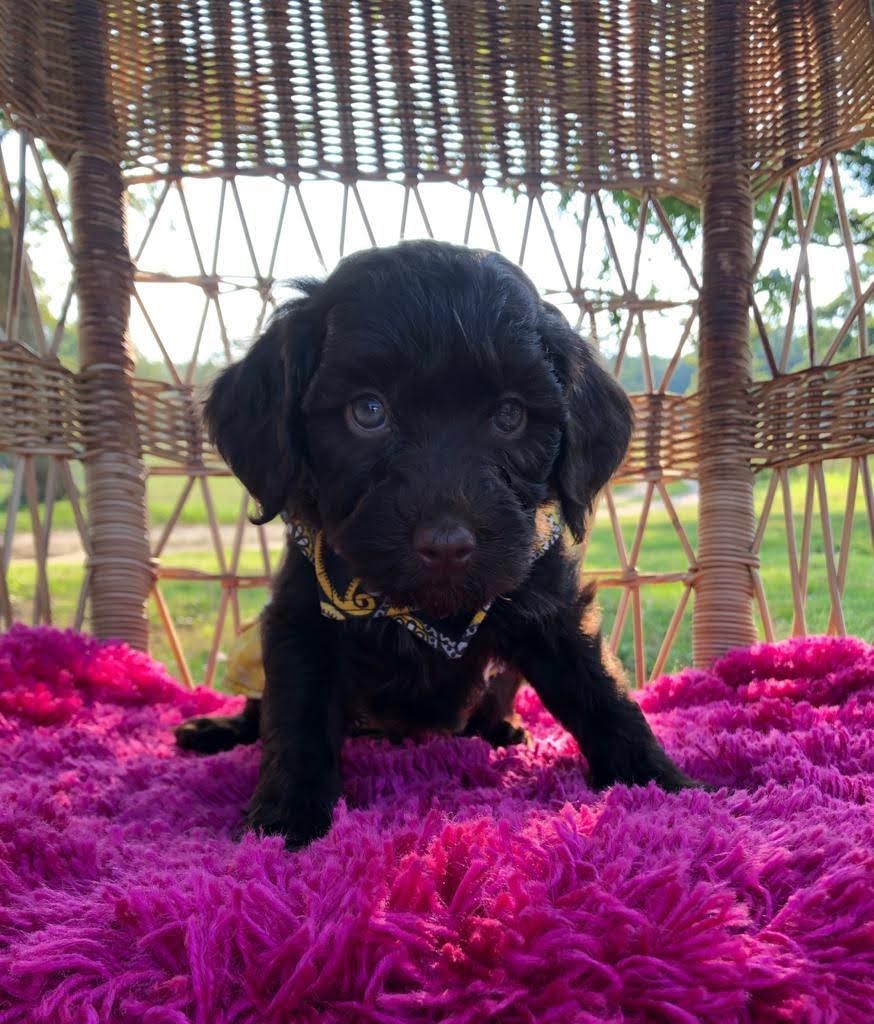 Coming soon…
---
🏁Wow - you made it to the bottom. I hope you enjoyed it. Reach out with feedback or to just say hi!🏁

I love you,

Lobo