✅Succeeding by failing fast. At least that's what I tell myself...🥺
Lobo Library #14 - 5/11/20 - a 4 min 9 second read ahead...
🗞TL;DR: Hey remember me? This issue includes my Start-Update….and that's about it.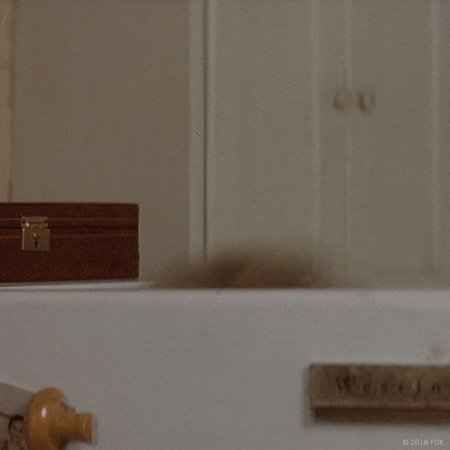 Happy Monday fam!
It's been a long time since we last caught up…or has it? Sorry for ghosting you. Each passing week made it more and more of a challenge (mentally) to publish this newsletter. I felt like I needed to compensate and write something grandiose to make up for my disappearance. Forget that. Instead, I decided to rip off the metaphorical bandaid and just get something down on the metaphorical paper.
Below are my Start-Updates (highlights) from the last month (not including countless networking/intro meetings. You'll see I stopped working on a number of things.

I'm trying to "run clean experiments (quickly)." If something works, great! If something doesn't work, that's great too! Either way, I'll have learned something and can rapidly move on to the next thing (yes this can be a very time-consuming and annoying process, but I think it is the right thing to be doing now)…
PS. This is a bit of a different format of newsletter (#openstartup), so let me know if you think this is interesting or dumb.
---
🚀 Start-Update
What I did:
👟Launched a shoe brand, Spires, which helps shorter people gain a few inches, secretly. After a month of work and getting 70k+ ad impressions (~$220 spent), 400+ page visits, and 2 purchases, my partner Pujaa and I are putting this on pause. It was fun to learn more about building an e-commerce store in Shopify and growth marketing (the linked Julian Growth Guide is a must-read). Pujaa and I will be publishing a post-mortem on this shortly; stay tuned…

🙏Launched GratitudeHack, a 7-day challenge to help you kickstart a new research-based positive psychology habit. My partner Adam and I put this together over the course of a couple of days #nocode. While it's still up and running (10-20 signups), neither of us were particularly interested in continuing to build this out. For reference, we built this with Carrd, Mailerlite, Zapier, and Twitter.

⚰️Stopped researching the funeral services industry. Despite it being incredibly large with a massive gap in technology, my partner Scott and I decided to squash this effort. While a super fragmented market (~75% of funeral homes are family-owned) could be great for business, many of the people running funeral homes are NOT tech-savvy (just check out your local funeral home's website). After doing 10+ interviews, I think there is still an opportunity here; however, my interest to continue doing research in this market has all but disappeared.

💸Stopped working on Prepay.today, a product to help service professionals get immediate help by facilitating prepayment for their clients. After launching this with a team through an On Deck hackathon, we got a LOT of interest (10k+ social media views / 600+ website visits) and kudos from social media. However, engagement with our platform was nonexistent. Friends who thought what we were working on was awesome did not refer their respective service professionals, and service professionals were not signing up on their own either. We even paid for some service professionals to sign up, but we didn't get any usage. It's clear from our user interviews that many service professionals out there are hurting, but it's also clear what we built was not the right solution to their problem.

🤝Interviewed 10+ Sales Reps to better understand their processes and problems. Thanks to my experience working in Sales Technology at XANT.ai (formerly InsideSales.com), I think Sales is fascinating and there are a lot of opportunities to look into within the space. Problems that my partner Scott and I identified around prospecting (everyone hates it) and opportunity management (project management for salespeople).

👩‍🎓Interviewed a number of college students who I may bring on for a summer internship (work in process)…more on that over the next couple of weeks.
What I'm working on:
🦌Antler finally starts today! The program has gone virtual due to COVID, so hopefully the shift won't be all that bad. I'll continue to meet great folks and find something substantial to sink my teeth into! More on that soon…

💡I'll be continuing to explore ideas in the sales space, "micro-SaaS" ideas, and any other random things that pop into my head. Recent topics include: course/workshop to 'uplevel' MBA students so they learn real, tactical skills to help them test an idea or be a better startup operator; aggregated directory of 'founding stories' of companies or individuals; salary/job board for people in AI/machine learning.
What I need help with:
🔭 I'm still on the search for a co-founder. Please send me your best and brightest folks that are looking to dedicate time to build something.

📞If you know any amazing people that sell enterprise software, please could you introduce me? I'd love to learn more about what makes them awesome and understand the challenges of their day-to-day.
---
🏁Wow - you made it to the bottom. I hope you enjoyed it. Reach out with feedback or to just say hi!🏁

I love you,

Lobo